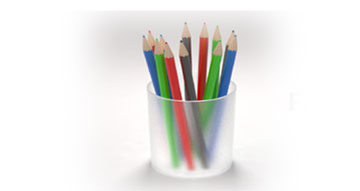 Features in details
Dual currency credit card:

Local and foreign currency in same plastic. It can be used both locally and globally.
Maximum 45 days interest free period:

For cheque and POS transaction, maximum 45 days interest free period can be availed through using credit card.
Free Supplementary card:

Supplementary card is a card which may provide to the nominated person of card holder. Maximum three supplementary cards can be provided against primary card without any charge.
Double Credit Shield:

We introduced double credit shield program for the valued credit cardholders. Under double shield plan in the unfortunate event of death or permanent total disability of the cardholder, cardholder's nominee or cardholder shall receive Tk. 50,000 for Silver/Classic cardholder and Tk. 1,00,000 for Gold/Platinum card in addition to the auto settlement of entire dues on the credit card.
E-statement facilities:

Bank Asia cardholder has facilities to get monthly statement over e-mail which is totally free.
Reward Points:

A cardholder achieve reward points against purchase. Card holder can achieve per reward point against purchase of BDT 50 and reward point can be redeemed whenever desired by the card holder.
Free Transaction Alert:

Cardholders are being received SMS through enlisted contact number and email notification upon approval of each transaction for free.
Easy Pay facilities:

A cardholder can withdraw his available credit limit through pay order at a lower interest rate and has the flexibility to repay by maximum 24 EMI
Easy Buy facilities:

Under this scheme Bank Asia credit cards have flexibility to pay in installment basis on any purchase from the selective merchant for 0% interest rate.
E-Commerce Transaction:

E-commerce transaction facilities are available in Bank Asia Credit Card. Through e-commerce transaction online product purchase, any type of educational application/registration and examination fees, Visa processing fee and online hotel booking etc. can be made easily by the credit card.
Discount at Merchant Outlets:

Amazing discount on purchase through Bank Asia Credit Card in various popular brands with categories such as Restaurants, Fashion brands etc.
Card Cheque:

For transferring fund from credit card to customer's own bank account, card cheque can be used. Desired amount of fund can be transferred from card account to own account is very easy by placing card cheque.